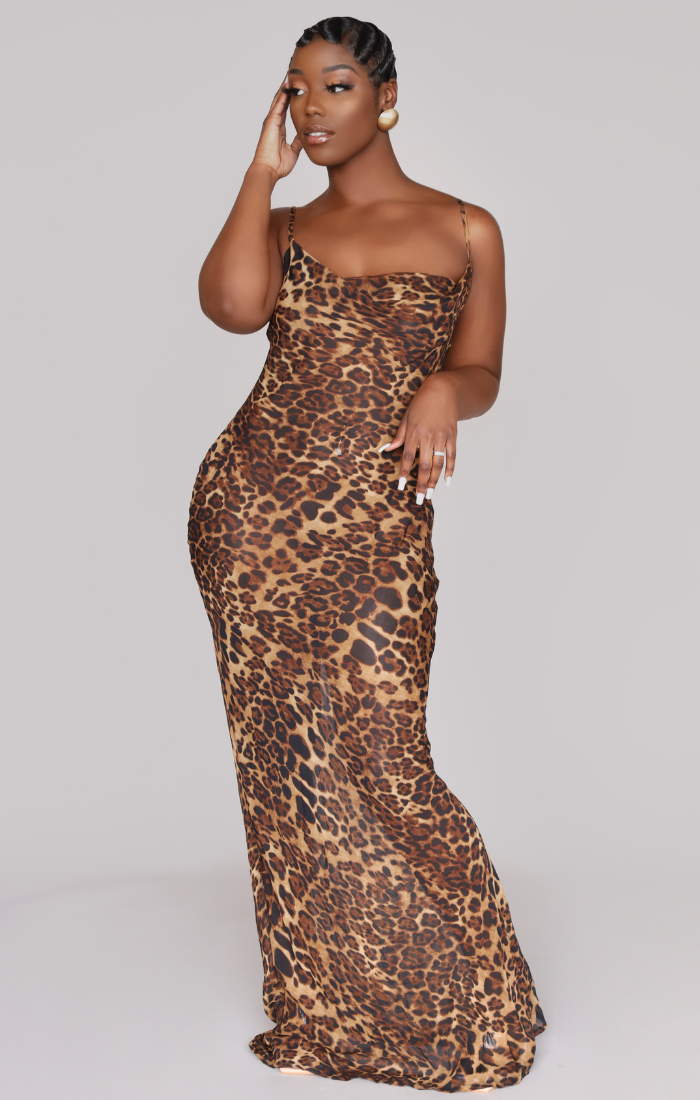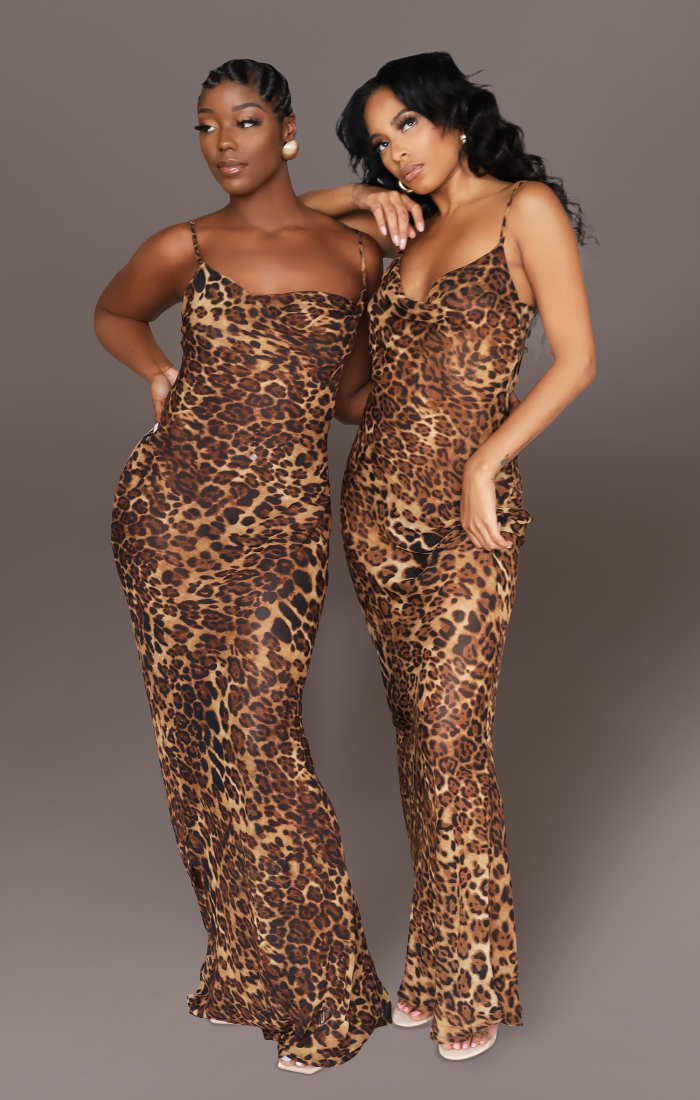 Leopard Print Maxi Dress- (FINAL Restock)
This is the one right here! This is our final time bringing it back so act fast if you want it. This dress is perfect for looking good around the house, a sexy night with bae, or throw on a cute jean jacket and look good while running some errands in it! This dress is sheer and features a leopard print with adjustable straps. 
Made to fall effortlessly
Minimal Stretch
Materials: Polyester and Spandex
First model is wearing a size large; Last model is wearing a size small
First model is 5'6.5"; Last model is 5'8"